THE COMPUTER TECH SQUAD NEWS LETTER FOR JANUARY 2016
SHOP NEWS

Www.TheComputerTechSquad.com website has been updated using WordPress as a platform. We will now host past and future TechSquad Newsletters directly on the website. Business for January has picked-up on Website Development with two new website and two website upgrade contracts. One of the new websites will include ecommerce and shopping carts. New and Old website upgrades use both WordPress and Joomla platforms.
Thank you for your Patronage!
DATA BACKUPS
Backing up your data, including pictures and emails can be a complicated task. The biggest problem I've
 seen is that once you choose and start a backup process, most people forget about it and fail to ensure the continued integrity of this process resulting in data loss. I have had customers show up with a backup drive with nothing in it or at best, data from an initial backup that is years old.
Our recommendation is to take the process extremely serious and learn how to monitor each scheduled backup task. We recommend the following for backups:
  INTERNET BASED
Internet base backup provides a practical disaster recovery option where your data is kept off-site in a secured server somewhere in the world NET. If your PC is ever stolen or destroyed in a disaster (fire, etc), your information will immediately be available for recovery. For those living in an area where Internet band-width speed is limited like those living in Transylvania County and using Comporium, we recommend the following option for data no greater than 20 Giga Bytes.
• Www.Carbonite.com provides an automated hands-off solution for $59 per year.
• Www.Drive.Google.com Google Drive is my favorite option. Google gives you 15 Gigabytes free with 100 Gigabyte upgrade for $25 per year.
• Www.Dropbox.com Another reliable option using data storage redundancy.
  LOCAL STORAGE
Using an external USB drive with the choice of several built-in Windows programs, like File History is available with Windows 8 or 10.  This option would be practical for those who are backing up large repositories of files.
• Backup & Restore
• File History
• Third Party Options
TECH TRENDS
There are several new options for streaming TV on the internet in an effort to get rid of cable and satellite subscriptions. Check out, Www.Sling.TV, for a nominal fee with no contract, they are streaming popular cable channels including sports and movie options.
SHOP TIPS
Computer Manuals tend to be too technical and extremely verbose for your typical use. If you ever have a quick computer question, we recommend using Www.Google.com as your go-to knowledge data base. For example: If you want to learn how to copy and paste in Microsoft Word 2010, go-to www.google.com, then type your question "how to copy and paste using Microsoft Word 2010", and voila!, The answer appears. If you want a comprehensive lesson on the subject of copy and paste, we recommend trying YouTube at Www.YouTube.com and typing in your question for a free video lesson.
Both Google and YouTube provide an amazing world of information with almost no restrictions. If you desire learning about playing the piano, home-improvement project, particle physics, just about anything is available at your fingertips.
HARDWARE UPGRADES
If your computer has dated hardware and is not keeping up with the latest programs out there, a hardware upgrade may be warranted. The two most popular upgrades is the change the Hard-Drive and/or Memory. Two Hard-Drive upgrades are available.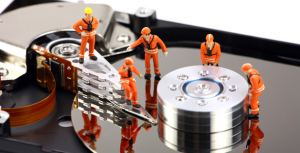 • SSD – A complete Solid State solution for those who need the fastest drive option possible but not the largest storage option. Reasonable cost upgrades limits space up-to 256 Giga Bytes.
• SSHD – A Solid State / Hard-Disk hybrid providing speed and storage of up-to 1 Tera Byte within reasonable cost.
We have both SSD and SDHD's in stock while providing installation and data migration services. Call us for a price.

Memory is a vital part of your system performance needs. For those running Vista, Win 7, Win 8, and Win 10, 4 Gigabytes should be an absolute minimum. Upgrading to 6 or 8 Gigabytes will substantially improve performance.
PC ASSESSMENTS
Bring in your computer equipment for a free honest assessment. We will look under the hood and
determine the cost of repair or upgrade with options of purchasing a new system if your PC falls under the "Clunker, not worth fixing" category. Prices are still as low as they have ever been. Let us offer you free advice on your new PC, Laptop, Tablet, or Smart phone.
DISASTER RECOVERY
If your computer crashes or you accidentally delete and format your system, bring it in immediately for a comprehensive disaster recovery effort to restore your system without data loss.   If a house lands on your PC or tablet,  it may still be possible to get your data back,  NEVER throw away an old system without having someone wipe your information off it permanently.
SHOP SPECIALS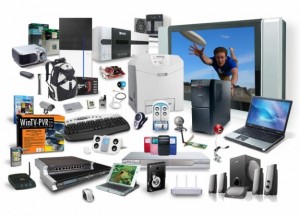 We have several used PC's for sale which include windows 7 and monitor starting at $135.
Items for SALE
Wireless keyboards/mouse
USB Flash Drive
USB Wireless Adapters
Wireless Network Repeaters
Solid State and Hybrid Hard-Drives
Assortment of RAM (Random Access Memory) for old and new laptops and PC's.
TOP SERVICES INCLUDE
Health Check & Tune-up
New System Setup
Windows 10 Upgrade
Virus Eradication
Data Recovery
Tablet Setup
System Backup Strategies
Smart Phone Setup
Gmail Setup including Google Drive
Computer Hardware Upgrades including Hard Drive and Memory
Software Installations
House Calls
Remote Support
Remember that ol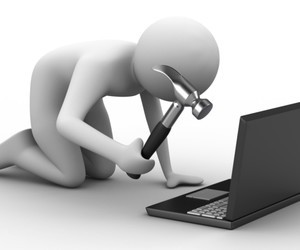 d saying,  "if you can't find it, grind it"?  We recommend that before you hammer it!,  bring it to your local tech shop for an evaluation.
Then you can go ahead and HAMMER IT!